As one of our projects we have a sticker exchange.
All people are welcome to feed our sticker exchange with additional stickers. It is also allowed to take stickers out of the sticker exchange.
To protect the valuable stickers from damage and dirt and to keep the stickerexchange tidy, we keep them in transparent plastic bags.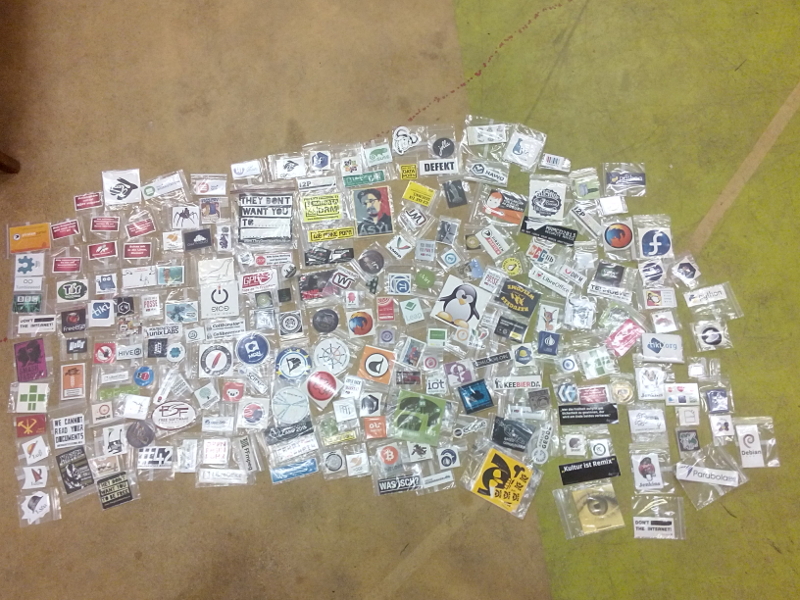 By now, the sticker contains several hundred stickers. To maintain at least some sort of order, we have sorted them into boxes based on their rough topic:
Polictically motivated stickers
Event specific stickers
Stickers for operating systems and programming languages
Stickers that don't fit any of the above categories